Drift Ghost 4K+
€ 300.00 € 275.00 tax included
Drift Ghost 4K+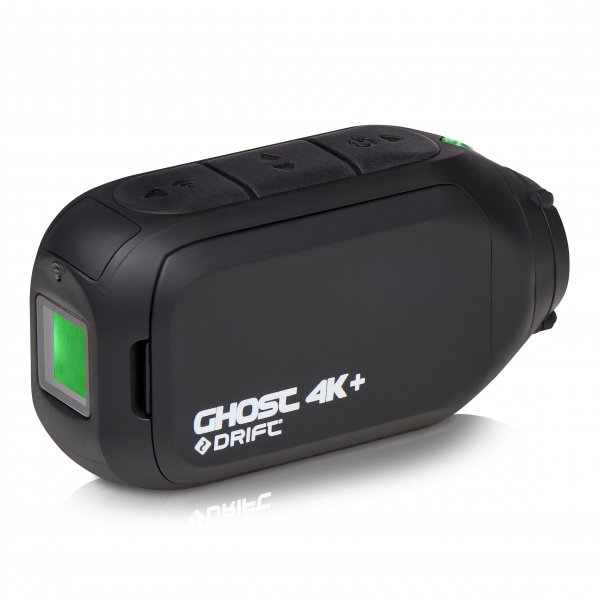 The most powerful Drift camera ever made.
Product warranty: 2 years
ULTIMATE CONNECTIVITY, EFFORTLESS SHARING
Ghost 4K+ brings unparalleled convenience of connectivity to Huawei mobile device users.
Retaining the sleek form factor, crystal clear 4K resolution, and Image Stabilization of its predecessor, Ghost 4K+ boasts integration with Huawei EMUI10.1 or above, allowing it to function as an extension of an in-range mobile device.
Acting as the third camera of the device, Ghost 4K+ allows you to share your adventures in an unprecedented way
TECHNICAL SPECIFICATIONS
• Video resolution / frame rate
4K (4096 X 2160 17:1) 25 FPS
4K UHD (3840 X 2160, 16:9) 24 / 25 / 30 FPS
2.7K (2704 X 1520 16:9) 24 / 25 / 30 / 60 FPS
1080P (1920 X 1080 16:9) 24 / 25 / 30 / 50 / 60 / 100 / 120 FPS
720P (1280 X 720 16:9) 25 / 30 / 48 / 50 / 60 / 200 / 240 FPS
• Photo Resolution
5MP/8MP/12MP
• Streaming Date Rate
720 @ 2Mbps, 1080p @ 4Mbps
• File Format
.MP4 (H.264 video codec)
• Sound Encoder
TI AAC audio codec
• Focal Distance
0.5M to infinity
• Sensor Type
Sony IMX117CQT 1/2.3 CMOS sensor
• Exposure
Center Weighted Metering
• Built-in Storage
4GB Nand flash + 8GB DDR3L
• Connection Port
Micro USB 10-pin connector
• Wi-Fi Module
2.4GHz & 5.8GHz AP6255
• Device Virtualization Compatibility
Huawei and Honor devices with EMUI 10.1 onwards
• Remote Control
Not Compatible
• Microphone
Dual microphones
• External Microphone
Included, Via USB adaptor
• FOV
140°/115°/90°
• Camera Dimensions
43 (W) x 82.2 (L) x 31.4 (D) mm
• Camera Weight
120g
• Storage Media
MicroSD up to 128GB
• Battery Capacity
1500mAh in built, with 450mAh module included
Easy connect you Ghost 4K+ for Live streaming:
CONTENTS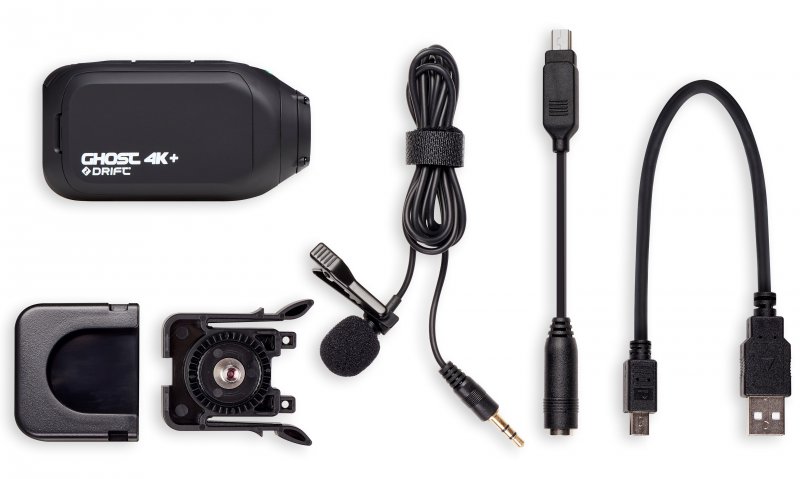 1 x Drift Ghost 4K+ Camera
1 x Universal Clip
1 x Curved Adhesive Mount
1 x USB-Mic Converter
1 x External Microphone
Related products